Starting out as a small business in 2010, armed with two pots, some elbow grease, and the most natural ingredients imaginable, The Handmade Soap Company in Slane, County Meath has come a long way since.
From selling their products at Farmers Markets and to kind neighbours, their business has grown international.
The Companies mission from the start is: "To bring pure, heartfelt joy to your everyday, so even the small things feel precious" and through the growth of their business their mission remains the same.
With the arrival of Covid-19 to Irish shores came with it the plea to increase hand hygiene, which can sometimes be harsh on the skin, leaving it to feel dry and irritated.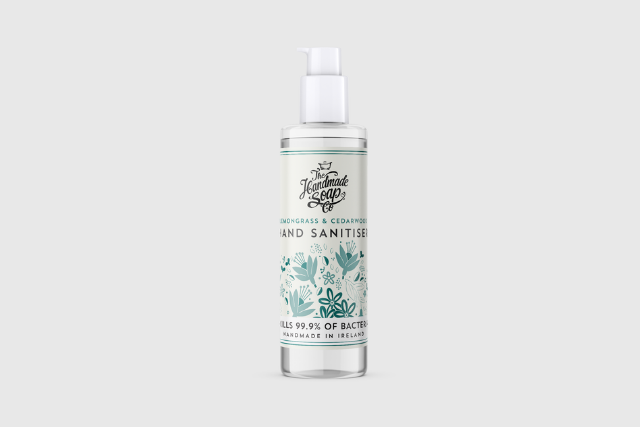 Although we cannot control what products businesses use, we can control what we choose to use within our own homes.
Through the use of thoughtful essential oil blends and nature's pantry, The Handmade Soap Company has created a range that will boost your mood and your skin in equal measures as well as smelling divine.
Their products are made with coconut derivatives, vegetable emulsifiers and essential oils to convey your favourite scents. 99.7% of their products are all natural, with the remaining 0.3% made from binding agent and preservative which make their lotions behave in a wonderful and captivating manner.
The Handmade Soap Company are proud to say none of their products are tested on animals, with an information card included in all packages which is made from sustainable sources and printed with vegetable derived-ink.
The Handmade Soap Company believe kindness comes naturally. To dive in deeper into their process and see every ingredient they use, visit thehandmadesoapcompany.ie
Immerse yourself in the natural wonders of The Handmade Soap Company and treat your skin to the products it deserves.