By Peter P Dobbing
Life in America during the early twentieth century could be hard, especially for a black girl. With prohibition and gangster led crime rampant, people were still recovering from the depression, and black people were always considered lower class society.
Eleanora Fagan started at the bottom. She was born on 7 April, 1915 to unwed teenagers Sarah Fagan and Clarence Holiday living in Philadelphia, but the relationship soon collapsed and she moved with her mother to Baltimore. Here her mother took 'transportation jobs' serving on passenger railways while during her working absences Eleanora lived with her mother's married half-sister Eva.
Catholic Reform School
Eleanora frequently missed school and in 1925 she was brought before a juvenile court and sent to a Catholic Reform School, the House of the Good Shepherd, where she was baptised later that year. On her release little went right for her and via her mother she was drawn into the fringe of the sordid world of sex workers.
In spite of everything, Eleanora had one wonderful talent, she could sing. Not only beautifully but also with a voice that was unforgettable. She first started singing in a Harlem nightclub and she took the pseudonym Billie Holiday. The first part from an actress she admired and the second from her absent father.
During the early 1930's, Billie sang in several clubs and with some top name bands, including Chick Webb. She was seen by producer John Hammond (brother of Alice Hammond, wife of Benny Goodman) who compared her musically with Louis Armstrong. He said: "She was the first girl singer I'd come across who actually sang like an improvising jazz genius, and her voice was like velvet. It virtually changed my musical life."
Top bands
Over the years, Billie Holiday stayed at the top, singing with the great bands and doing solo performances in theatres and nightclubs. A series of recordings with pianist Teddy Wilson was an enormous success as were ones with Benny Goodman, Duke Ellington and Count Basie.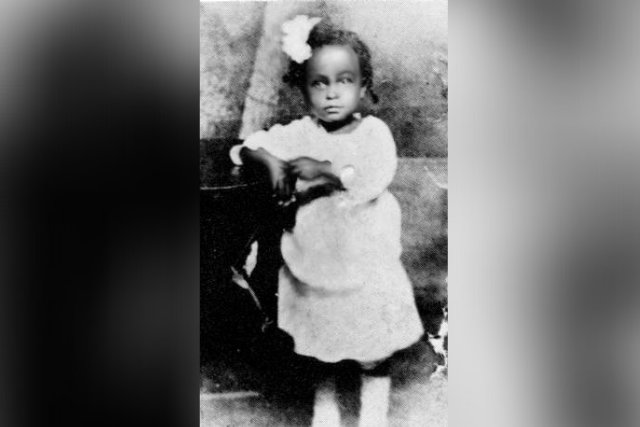 Of course life is rarely perfect. Living on the road with the band doing one night stands and going from venue to venue takes its toll. There were two problems that beset Billie almost all her working life: drugs and  her colour; in England and Ireland we never knew until quite recently the problem America has had for years concerning drugs. Almost every professional artiste in America at the time had a drug habit.
Billie was no exception but no better or worse than many others. In her case what was different was her high profile and the fact she was black. The newly appointed head of the Federal Bureau of Narcotics had an intense dislike for jazz music and black people. Looking for a quick success he mounted a vendetta against her.
False charges
Several times she was arrested on false charges and even handcuffed to a hospital bed. Several times drugs were planted by bureau operatives in her house or hotel room. A number of times she went to jail and each time she did, the problem between her and the bureau got worse.
The other issue Billie faced was her colour. People in Europe will never understand, but in the southern states of America even to this day, there is a gulf between races of different colour. Back in the mid-twentieth century it was much worse than now. For much of the time Billie was a black singer with a white band. Audiences could be resentful, even dangerous, although they would accept her performing alone. She would be required to eat in different places to the white musicians and stay in separate hotels.
Abuse
On one occasion in the south she was singing with the Artie Shaw Orchestra and some people in the audience were particularly abusive and shouted insults. Artie stopped the music and said: "The singer comes with the band. You either get all or nothing." In 1957, Billie married Louis McKay, a Mafia enforcer and her road manager. It was her fourth marriage but no more successful than those previously, he was brutal and abusive and at her death they were estranged but not divorced.
In July 1959, Billie Holiday died in a New York hospital of complications from cirrhosis of the liver. She was age 44 and had $0.70 in the bank and $750 strapped to her leg. She left no will but she did leave a quantity of recordings that have brought pleasure to millions over the years.
Wonderful talent
As can often be the case, the faults in Billie, and there were some, let us be honest, were soon forgotten and her wonderful talent and unique voice enjoyed by many appreciative music listeners. All her contemporaries came to her support: Ella Fitzgerald, Lena Horne, Carmen McRae, Lester Young, Count Basie and many more.
Posthumously she won four Grammy Awards and was inducted into both the Grammy Hall of Fame and the National Rhythm and Blues Hall of Fame. Several motion pictures have featured her life. In 1958, Frank Sinatra said of her; "Billie Holiday was and still remains, the greatest single musical influence on me and is unquestionably the most important influence on American popular singing in the last twenty years."
After Billie's death royalties for her past performances continued to flood in. Under American law these are paid to the family of her estranged husband and by 2014 Billie Holiday's estate had accrued some $14.0 million. She certainly made it to the very top.